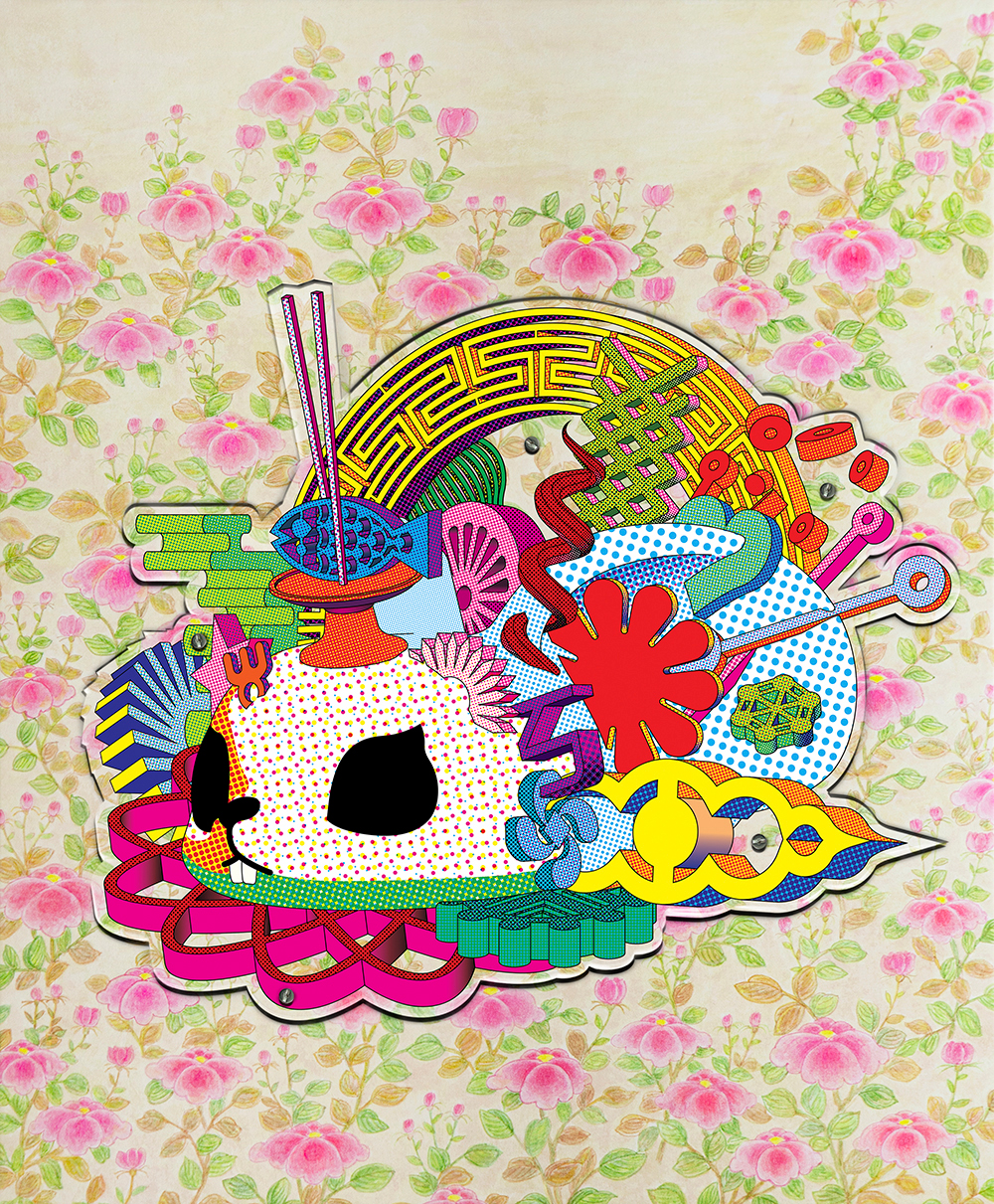 Title: 희석된 구원 Ⅱ
Dilute redemption Ⅱ / 希釈された救援
Artist: 조세민 Cho Semin X 정진채 Jung Jinchae
Size: 60.5X72.5cm
Medium: UV print on acrylic panel, Oriental water color on paper
Date: 2021
note:
천지만물에 구원을 비는 어머니와 구원이 없음에서 시작되는 구원을 믿는 딸의 협업. 그 새로운 균형에 대한 이야기.
Collaboration between a mother who wishes for salvation in all things in the universe and a daughter who believes in redemption that begins with no redemption. About the story of new balance.